In several non-trinitarian or Abrahamic faith groups there are a lot of people who say Christians may not be politically involved.
Lots of people also do think Christadelphians never get involved politically. They do forget how Dr. Thomas was very much involved in political matters trying to safeguard his community not having to go to battle. Also in the first and second World War, there were several Thomasites and Christadelphians politically active to make sure their fellow brethren would not be killed as deserters and would not have to take up arms. Several Christadelphians have not shot death but got in prison because of the political activism of their fellow brethren.
Lots of people, Trinitarian as well as Unitarian, do forget God demands a certain commitment.
God does not suggest, he commands that we do justice.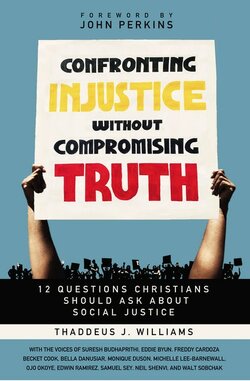 Social justice is not optional for the Christian. Being united with Christ we should try to live like Christ and to hold and preach the same attitude he had. All injustice, be it social or economical, affects others, so talking about justice that isn't social is like talking about water that isn't wet or a square with no right angles. But the Bible's call to seek justice is not a call to superficial, kneejerk activism.
We may not just look at the world and be indifferent or not interested in doing something against the wrongdoings.
We are not merely commanded to execute justice, but to "truly execute justice." The God who commands us to seek justice is the same God who commands us to "test everything" and "hold fast to what is good."
Drawing from a diverse range of theologians, sociologists, artists, and activists, Thaddeus Williams builds a case that we must be discerning if we are to "truly execute justice" as Scripture commands. Not everything called "social justice" today is compatible with a biblical vision of a better world. The Bible, with its Biblical doctrines, offers hopeful and distinctive answers to deep questions of worship, community, salvation, and knowledge that ought to mark a uniquely Christian pursuit of justice.
In Confronting Injustice without Compromising Truth, Williams confronts our religious and political tribalism and challenges readers to discover what the Bible and the example of Jesus have to teach us about justice. He presents a compelling vision of justice for all God's image-bearers that offers hopeful answers to life's biggest questions.